Mar
20
Fri
CHESS Annual Meeting 2020

@ MS Trollfjord, Hurtigruten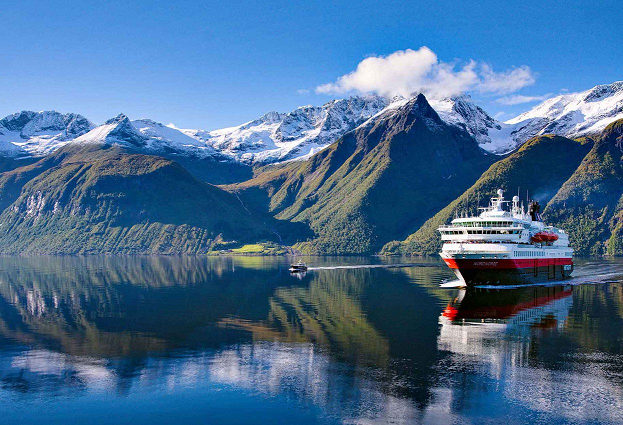 All CHESS PhD candidates and supervisor members are warmly invited to our Annual Meeting 2020, which will take place on Hurtigruten's MS Trollfjord from 20 to 24 March 2020. Participants of the meeting shall be on board before 12:00 in Kirkenes. The ship will arrive at 06:30 on 24 March in Trondheim.
The tentative program outline can be viewed here.
Student presentations
All PhD candidates are expected to present their research, either as a poster or an oral presentation, which is a great opportunity to get feedback from fellow PhD candidates and supervisors.
Each presentation session will be chaired by two PhD candidates, who will give a 5-minute introduction to the session topic at the beginning of their session. In addition, they are responsible to monitor the timing of the whole session. If you would like to be a session chair, please indicate this on the abstract submission form.
Duration of each talk will be 15 minutes plus 5 minutes for questions and discussion. A committee, consisting of both PhD candidates and supervisors, will give comments and feedback to each presenter.
Non-scientific session
Theme: How to become a more impactful scientist
Two main training foci:
Reseach leadership (how to impact your field)
Identify opportunities and lead the field forward – gaining perspective on your own research and awareness of its importance.
Research Outreach (how to impact society)
Conveying your research and its importance clearly, simply, and in a way that engages the public.
Expenses:
Travel and accommodation will be covered for all PhD candidates and supervisors. As we have limited cabins available, all PhDs will share a cabin with a fellow PhD candidate. Please indicate with whom you would like to share a cabin in the registration form. Depending on the number of registered participants, supervisors might also have to share a cabin.
Practical information
Transport to Kirkenes:
There are daily flights from Bergen, Oslo or Tromsø to Kirkenes.
The airport shuttle bus from Kirkenes airport will take you to the city and the Hurtigruten terminal. The journey takes about half an hour. Public time table in March 2020 is not available yet but will be published as soon as they have information about the flight schedules to Kirkenes.
Transport from Trondheim:
There are daily flights and trains from Trondheim to Bergen, Oslo, or Tromsø.
More detailed information about local logistics will be posted when they are available.
New updates:
In Kirkenes – A bus will take participants from Kirkenes airport to the Hurtigruten terminal. Departure time is 11:20 and it will take about 30 minutes to the terminal.
In Trondheim – A bus will take participants from Hurtigruten terminal to Trondheim train station at 07:30. Another bus departing Hurtigruten terminal at 08:30 will take participants to the Trondheim airport (traveling time about 45 minutes).
Registration & abstract submission
As we have limited number of cabins, registration is on a first come, first served basis.
Please register using the online form : https://skjemaker.app.uib.no/view.php?id=7444148
Registration deadline: 18 December 2019. (registration closed)
CHESS students should submit abstracts and register at the same time.
For students and supervisors: please note that registration will become binding after 25th February, and cancellation after this date without legitimate reasons might incur a charge of NOK 7600.
For questions regarding the registration and the program, please contact us at post@chess.uib.no.
Aug
16
Sun
ACDC summer school 2020

@ Abisko and Tarfala Research Stations, Abisko National Park, Sweden
This year's Advanced Climate Dynamics Course for PhDs will be in August in a spectacular location in northern Sweden.
Topic: Dynamics of the Global Water Cycle
Venue: Abisko and Tarfala Research Stations, Abisko National Park, Sweden
Dates: 16.– 28. August, 2020
Application deadline: 1. March 2020.
Target: advanced graduate students (PhDs). Other applications will be considered on a case by case basis if there is space (admission is competitive).
Goal: To mix diverse students and lecturers with empirical and dynamical training within climate science and focus on understanding the basic principles and dynamics relating the global water cycle.
Price: Expenses on site are covered by the school, participants must cover travel to the venue (Abisko train station: www.sj.se).
Key topics to be included:
– Atmospheric moisture, clouds, and aerosols
– Extreme weather
– Ocean circulation and the freshwater budget
– Floods and flood variability
– Soil moisture and climate
– Water balance and agriculture
– Paleo evidence of the hydrological cycle
– Sea level and ice sheets
– Cryosphere, ice-ocean interaction, and ice-cores.
Check http://www.uib.no/rs/acdc for details and continuous updates on list of lecturers and program.
Vimeo: https://vimeo.com/108883495
Facebook: https://facebook.com/acdcsummerschool
Twitter: https://twitter.com/#acdcsummerschool
For contact: acdc@uib.no