When:
September 28, 2020 – October 2, 2020
all-day
2020-09-28T00:00:00+02:00
2020-10-03T00:00:00+02:00
Where:
MS Trollfjord, Hurtigruten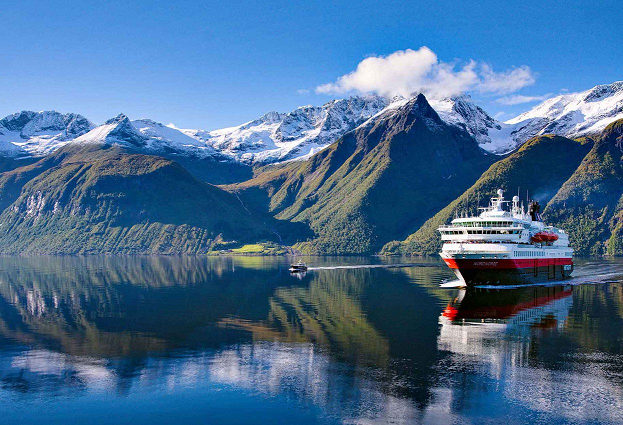 All CHESS PhD candidates and supervisor members are warmly invited to our rescheduled Annual Meeting 2020, which will take place on Hurtigruten's MS Trollfjord from 28 September to 2 October 2020 (Bergen to Tromsø).
The program outline can be viewed here.
Student presentations
All PhD candidates are expected to present their research, either as a poster or an oral presentation, which is a great opportunity to get feedback from fellow PhD candidates and supervisors.
Each presentation session will be chaired by two PhD candidates, who will give a 5-minute introduction to the session topic at the beginning of their session. In addition, they are responsible to monitor the timing of the whole session. If you would like to be a session chair, please indicate this on the abstract submission form.
Duration of each talk will be 15 minutes plus 5 minutes for questions and discussion. A committee, consisting of both PhD candidates and supervisors, will give comments and feedback to each presenter.
Non-scientific session
Theme: How to become a more impactful scientist
Two main training foci:
Reseach leadership (how to impact your field)
Identify opportunities and lead the field forward – gaining perspective on your own research and awareness of its importance.
Research Outreach (how to impact society)
Conveying your research and its importance clearly, simply, and in a way that engages the public.
Expenses:
Travel and accommodation will be covered for all PhD candidates and supervisors. As we have limited cabins available, all PhDs will share a cabin with a fellow PhD candidate. Please indicate with whom you would like to share a cabin in the registration form. Depending on the number of registered participants, supervisors might also have to share a cabin.
Practical information
More detailed information about local logistics will be posted when they are available.
Registration & abstract submission
Please register using the online form : https://skjemaker.app.uib.no/view.php?id=8399284
Registration deadline: 24 June 2020
Since we have a limited number of cabins, allowing for an overall participation of around 75 people, we will give priority to those participants who had previously registered for the original meeting in March, if the event is overbooked.
The registration will become binding after 23 August 2020. Cancellation after this date without legitimate reasons might incur a charge of 7600 NOK.
*Uncertainties around coronavirus pandemic:*
We will follow the recommendations and restrictions given by the public health institute, governmental institutions as well as the regulations at UiB, and will update the cancellation policy according to the situation around that time. All registered participants will be informed in due course.
CHESS students should submit abstracts (can be a draft if complete version is not ready yet) and register at the same time.
For questions regarding the registration and the program, please contact us at post@chess.uib.no.