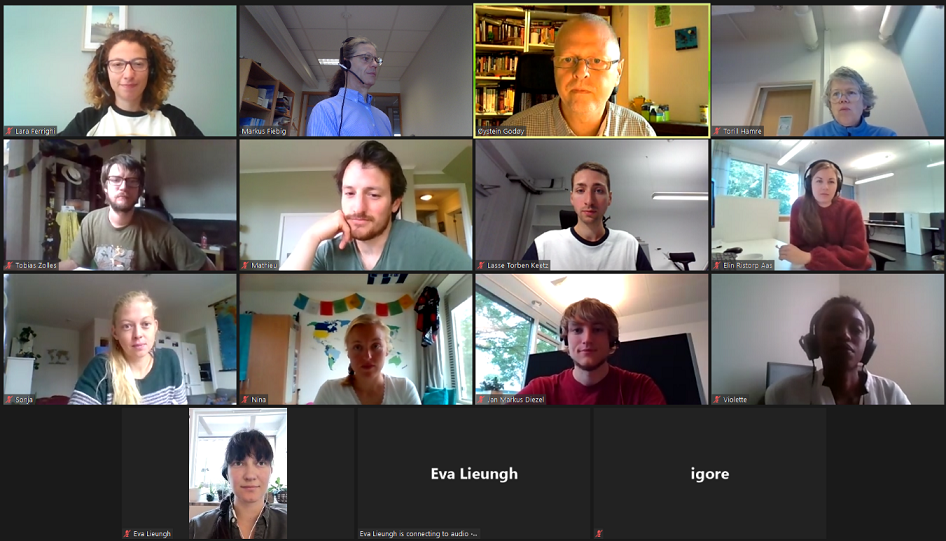 The course «Introduction to FAIR Data Management» was held virtually between 8 – 10 September 2020 due to the ongoing pandemic. The course had 14 registered participants and one short-notice participant. Of these, 12 participants joined at least partially, while 10 participants met the threshold of 70% attendance to receive a "pass" mark.
All 3 days of the course consisted of 3 sessions per day, 2 in the morning, 1 in the afternoon, each with a dedicated topic and a responsible lecturer. The topics covered the relevant aspects of FAIR (Finadable, Accessible, Interoperable, Re-usable) data management as from the perspective of a single scientist:
Why do we need data management?
The basics: data and metadata
Data structure/formatting
Documentation of data
Publishing your data
How to exploit / process further / consume data
Data sharing ethics & culture, and how NorDataNet services help.
Each day was concluded with a group-work session in which students were assembled into changing groups with the task of summarising the course work of the day, and presenting to the re-assembled course. The syllabus combined the presentation format with practical exercises on documenting own data and analysing data from distributed sources by scripts and software (focus on Python).
Since the course was held for the first time, the concluding student feedback is of particular importance. Students expressed that the course indeed met an open demand, and many would have liked to hear such a course earlier in their studies or PhD work to improve planning of the PhD project. They also felt that most or all aspects of data management important for their work had been covered. Constructive critique concerned the practical exercises during the course. While including practical exercises was very much appreciated, time allocated to working on the exercises could have been longer in order to make progress to a finished result. One solution could be to spread the 3 course days over a whole week, with time to work on the exercises between the course days.
Text and photo: Markus Fiebig / NILU – Norsk Institutt for Luftforskning