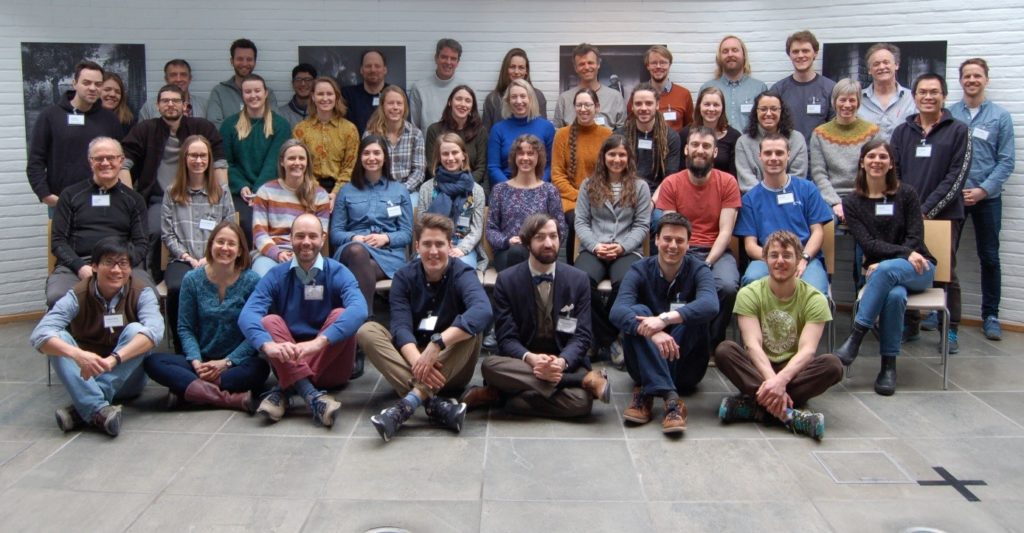 Our CHESS Annual Meeting from 13 – 15 March 2019 was successfully concluded at the splendid Voksenåsen Hotel in Oslo. The meeting was attended by 53 participants including the five International Evaluation Board members. It was well balanced with 30 PhD students and 14 supervisors. All together there were 20 lecture and 15 poster presentations during the meeting. Apart from participating in the scientific presentations and discussions, CHESS members had also enjoyed some social activities together.
The meeting started after lunch on Wednesday with team building activities to facilitate interactions among participants in a fun and relaxed atmosphere. Afterwards we had the first session of oral student presentations, followed by the first poster session and dinner. Most participants moved on to the hotel salon for further socialization and enjoyed a quiz hosted by our PhD member Morven.
We continued with scientific presentations on the second day. In between we had a session on stress management given by a professional psychologist. The session was well received with lots of constructive interactions. During the long lunch break, many participants enjoyed the thrill and fun of the popular activity at Voksenåsen – sledging down the Korketrekkeren, which is 2000 meters long with an elevation drop of 255 meters! The day finished with the second poster session.
On the final day, we had the last scientific student presentation session. The meeting was concluded with an evaluation delivered by the CHESS International Evaluation Board members, where students and supervisors had also contributed with valuable feedback and suggestions for future improvements of CHESS and its activities.
We would like to thank all the participants for making the meeting a successful event, and looking forward to all the exciting CHESS activities in 2019!
Photo and text : Mandy Kong