When:
March 13, 2019 – March 15, 2019
all-day
2019-03-13T00:00:00+01:00
2019-03-16T00:00:00+01:00
Where:
Voksenåsen Kultur og Konferansehotell
ULLVEIEN 4
0791 OSLO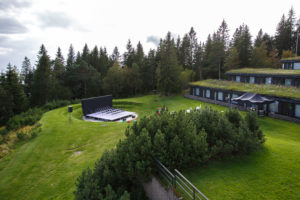 All CHESS PhD candidates and supervisor members are warmly invited to our Annual Meeting 2019, which will take place at Voksenåsen Kultur og Konferansehotell in Oslo. The meeting is an excellent opportunity for all members to get together for scientific discussions, networking, and socializing.
The tentative program can be viewed here.
Student presentations
All PhD candidates are expected to present their research, either as a poster or an oral presentation, which is a great opportunity to get feedback from fellow PhD candidates and supervisors.
Each presentation session will be chaired by two PhD candidates, who will give a 5-minute introduction to the session topic at the beginning of their session. In addition, they are responsible to monitor the timing of the whole session. If you would like to be a session chair, please indicate this on the registration form.
Duration of each talk will be 15 minutes plus 5 minutes for questions and discussion. A committee, consisting of both PhD candidates and supervisors, will give comments and feedback to each presenter. About a third of all PhD candidates will give oral presentations and the remaining two thirds will present their work in one of the two poster sessions on either Wednesday or Thursday before dinner.
Expenses:
Travel and accommodation will be covered for all PhD candidates and supervisors. As we have limited rooms available, we would appreciate that PhD candidates agree to share a room with a fellow PhD candidate.
Practical information
Local transport:
A bus service to the hotel will be arranged with pick-up of participants from Oslo airport at 11am Wednesday morning. Participants living in Oslo can take T-bane number 1 (Frognerseteren) to Voksenkollen and walk 5-10 minutes to the hotel. On Friday, a bus will take participants to Oslo Central Station, for those who will take a train back to Bergen, and then continue to Oslo airport.
We encourage all participants to book their trips as soon as possible for a reasonable ticket price.
Registration & abstract submission
Please register with the form : https://skjemaker.app.uib.no/view.php?id=5888160
Registration deadline: 18 January 2019.
CHESS students should submit abstracts and register at the same time.
For students and supervisors: please note that registration will become binding after 15 February, and cancellation after this date might incur a charge of NOK 3000.
For questions regarding the registration and the program, please contact us at post@chess.uib.no.